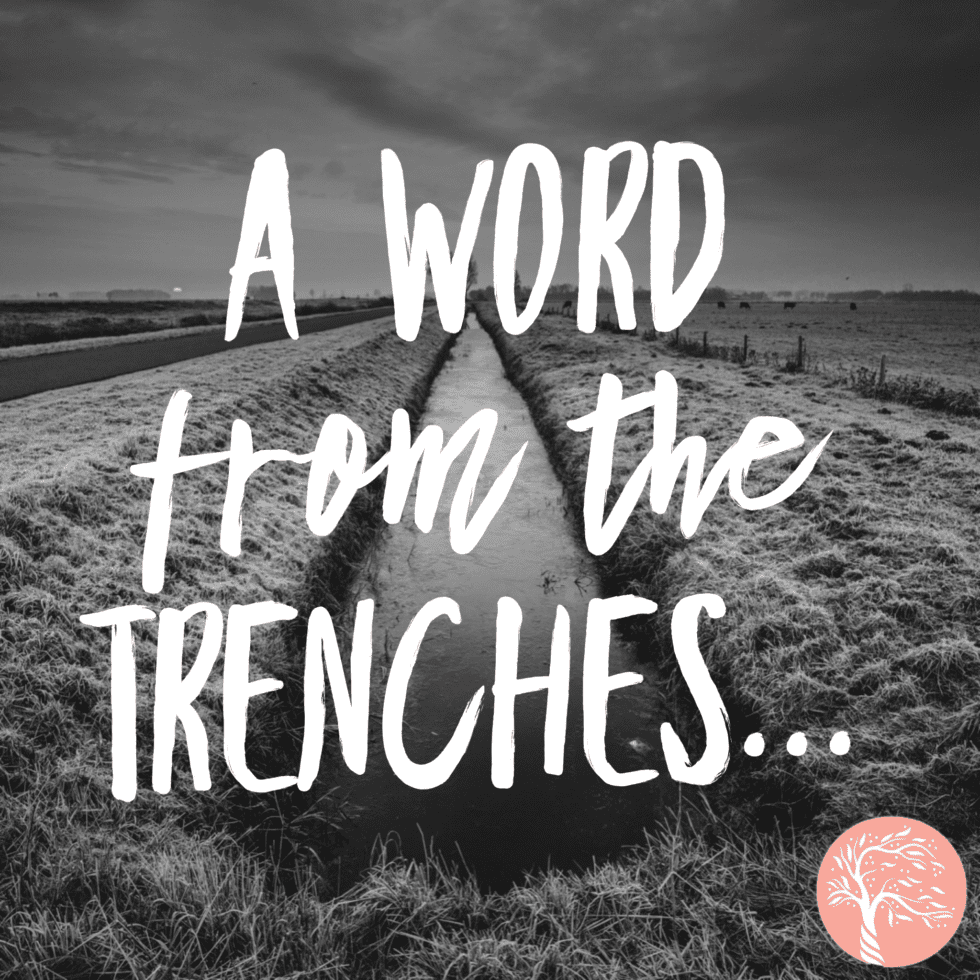 By Tori Perigo, Abiding Love Adoption Agency Birth Mother Advocate
Here I am again…in a hospital and on high alert. Last time I was here, a nurse called the Expectant Mother I was serving… "trash." Over and over again Expectant Mothers are judged and disrespected for choosing to place their children for adoption.  Unfortunately, this often parallels the way Birth Mothers are viewed and spoken about in our culture.
Language matters. Words matter. The way we discuss experiences, people, and choices can affect how they are perceived. How do you perceive adoption? What perception do you have of Birth Mothers and women making adoption plans? How do you speak about them? How do you speak to them?
So here I am…
same hospital, another Expectant Mother. Needless to say, my expectations are low. I've been working with this mama (let's call her Mama J) for the last six (6) months, and I had already let her know that this hospital didn't have the best track record with adoption.  Mama J makes things easy though. To know her is to love her. And the nurses and doctors couldn't help but love her either.
There was one staff member, Jenn, that was borderline inappropriate in her interest in Mama J's adoption plan. Just when Mama J felt it was time to address the inappropriate questions with Jenn, the truth came out: Jenn was adopted at birth (over 50 years ago).
She tearfully expressed that by watching Mama J, she was able to imagine herself with her own Birth Mother. Jenn's adoption was closed, and she has never reunited with her Birth Mother. She had always assumed that she wasn't truly loved because of the choice her Birth Mother made.
But now…
after watching Mama J love her son fiercely, Jenn knew that she had been loved that way too. She thanked Mama J for being so open with her throughout her stay, because it had brought so much healing to her.
And all I can think is our culture has taught Jenn that she was unloved; that her mother didn't want her. Our culture uses terms like "give up" and "put up" when talking about adoption assuming parents who make adoption plans don't love their children as much as Mothers/Fathers who choose to parent.
Our Culture puts Adoptive Parents on a pedestal as saviors and leaves Birth Parents in the dust.
This mentality is what I believe have the bruise justification for calling this Birth Mother "trash." I am not a Birth Mother, but I have seen first hand the pain and trauma that these cultural views leave with the women I have the honor of serving.
It's no secret that the culture surrounding Adoption has a long way to go, and we have a lot of work to do. So where do we begin?
Think before we speak.
Use words that affirm and build up.
Use words that show love and grace for one another.
Speak to Birth Mothers with the dignity and respect they so deserve.
Women in crisis are watching. Our children are watching. Adoptees are watching. Come alongside us and educate yourself on appropriate Adoption Language. Be a part of the change. Help us love birth parents BIG and WELL.